Take a test journey and discover the advantages of our company taxi service
Discover the convenience of our company taxis. It allows you to arrange business transport quickly and reliably. You book on account, using the option that best suits your mobility. And you are always ensured of an impeccable, comfortable journey. Make an appointment and experience for yourself our exclusive company taxi service with a free test journey.
Arranged quickly
Business travel arranged in no time. Please call or e-mail or use our Taxi App or online booking system. We will arrive at the required time and the journey is added to your account.
Always reliable
You can always count on us. Our service is punctual and reliable, as always. We can also help you with planning journeys, car-sharing with multiple passengers and executive transport.
Payment on account
Your journeys will be added to your account. You will receive a clear overview of all booked journeys and an invoice at the end of the month. This means you always have access to your booking information and always know where you stand.
Luxurious and sustainable
The taxis from Wielkens are spacious and comfortable. The exclusive and luxurious design of our cars allow you to arrive at your destination in style. And with an eye for sustainability. We use LPG as a conscious choice, which is considerably better for the environment than the usual diesel engines in taxis.
Great rates
Our taxi company is known for its excellent balance of price and quality. We can always discuss different arrangements. Depending on your mobility requirements, we can offer discounts or special fares for frequent passengers.
Free test journey
Driving is believing. After a meeting to discuss our options, we can offer you a free taxi journey up to 50 km, so that you can experience our luxury vehicles and first-class taxi service for yourself.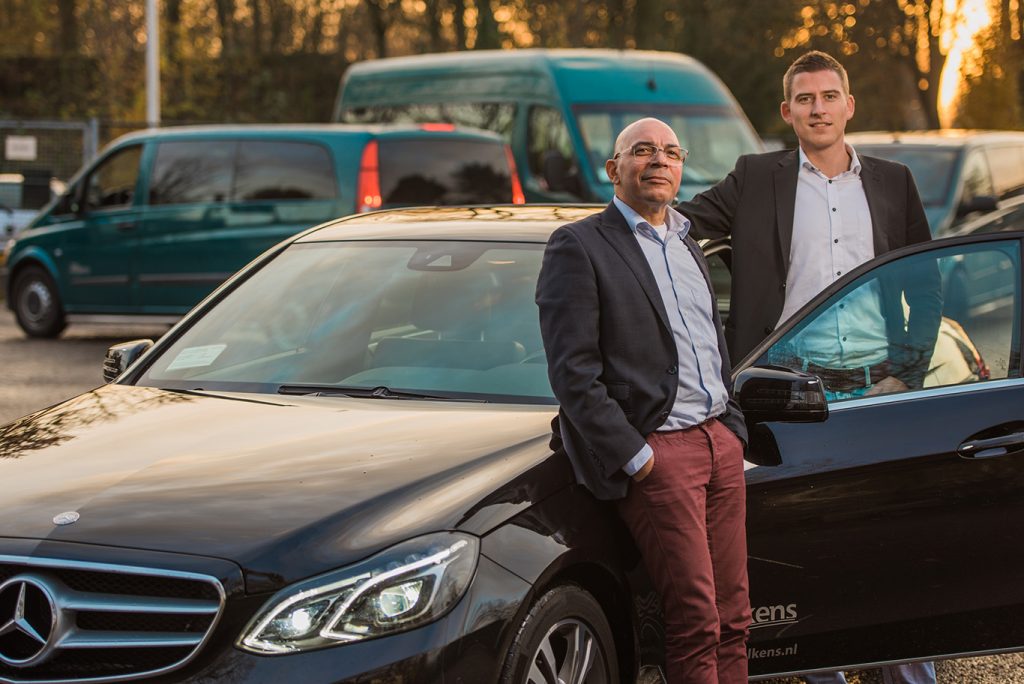 Make an appointment
We would be pleased to visit you to discuss the advantages of our taxi service for your company. Please complete the form below so that we can contact you for an initial meeting. Or call 071 – 589 05 03 for an appointment with Coen Stuurman (manager) or David Wielkens (director).
Discover our executive taxi service
We have executive transport available for board members and senior executives. Our comfortable, luxury cars drive you to your destination in style. The passenger seats provide quiet and space for working or a meeting. Our executive taxis are available for all-in services, but also for pick-up or drop-off only. Read more about our executive taxi service.